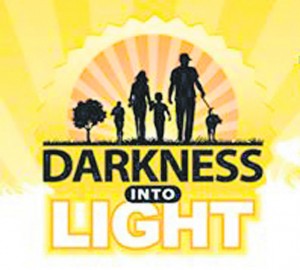 For the third year in a row Newcastle West will host a Darkness into Light Walk/Run this Saturday, starting at 4.15am, and the local committee is hoping that it will draw a huge number of participants, as in the past two years. The unique fundraising event is in aid of Pieta House Self Harm and Suicide Crisis Centre which needs €125,000 to keep the doors of its nine centres open every week and its services free to the people who come to them for help. Ten people in Ireland die by suicide each week, a statistic that the organisers are seeking to change for the better.
You can play your part by joining them next Saturday morning for the event, which will set out from the Community Centre at 4.15am sharp. You are strongly recommended to arrive early, and there will be lively music to welcome and warm you up. 
The 5k route will weave its way through the Demesne, along the N21 towards Lacey's Cross, then through Gortboy to the Square, and finishing back at its starting point as the sun rises. At the finish you will be treated to well-deserved refreshments, thanks  to the generosity of shops and food suppliers in Newcastle West, Abbey-feale and surrounding towns. Other vital services are being provided by area companies and volunteers as well as the main sponsor Electric Ireland  to ensure your safety and comfort. Please take note of stewards' directions along the route. There will be plenty of parking available around the town in public and supermarket car parks – watch for signage when approaching the town. 
Committee members will be available this week at the Red Door Gallery, as follows; Thursday from 6-9 pm and Friday from 3-9pm. You will also be able to register at the Community Centre from 2am on Saturday morning, and of course online registration is possible at DIL.pieta.ie. 
The committee is looking forward to sharing the inspiring and atmospheric awareness of the Darkness into Light fundraising event with as many people as possible on Saturday morning. See you there!