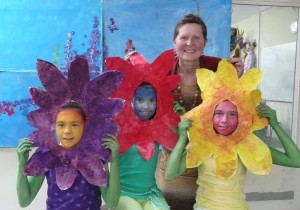 As part of the Arty Crafty summer art programme, Regina Glynn is putting together a proposal which will involve students painting a large mural (boards) based on the theme of 'Summer Flowers'.
The message will be something like the following; Let's grow together, small hands can create something big. It is hoped that the boards will be placed on the lower corner of Ballydaheen at what was the old car sales/petrol station site.
The Arty Crafty students will be painting the fabulously colorful mural over two weeks in the summer and everybody is looking forward to a creative fun-filled time.
There are still places available in the Arty Crafty camp. Do not delay. Ring Regina at 086-8116106 or 022-22835 or email glynnregina3@eircom.net.