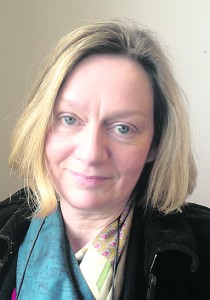 Limerick City and County Council has announced that Una McCarthy has been appointed as Director/Curator of Limerick City Gallery of Art (LCGA).
A native of Charleville, Una has worked as Head of Festivals with the Arts Council since 2004. She is due to take up her position as LCGA Director in Limerick on Monday, 16th February.
Una has worked in arts management since the early '80s in Ireland and the UK. Before joining the Arts Council she held positions as Director of the Model Arts and Niland Gallery, Sligo, the Arnolfini Gallery, Bristol, and the Old Museum Arts Centre in Belfast. Speaking about her appointment, she said, "I want to ensure that the vibrancy of the Gallery which, this year, celebrates 30 years as a dedicated space for the visual arts, continues to be a place of interest and enquiry for artists and aud-iences." Una McCarthy holds a B.A. in Euro-pean Studies from the University of Limerick.