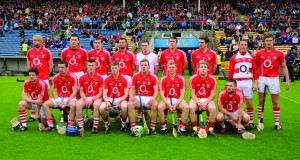 CORK…………………………………………………………………………3-24
WEXFORD…………………………………………………………………2-17
In a low key, dull encounter, Cork eased past Wexford to secure a ticket to the All-Ireland Senior Hurling quarter final with an easy victory at Semple Stadium, Thurles on Saturday evening.
In a low intensity contest that never ignited, the Rebels without ever moving out of first gear easily dismissed what was a very weak challenge from a new look, young and inexperienced Wexford side. The Slaneysiders plied their trade in Division 1B of the National Hurling League this year and it showed as the gulf in standards was cruelly exposed on a very pleasant evening for hurling on the hallowed Thurles turf. In a game that was far from engaging, the Cork supporters who were considerably outnumbered by their Wexford counter-parts in the 20,142 attendance reserved the biggest cheer of the day for the cameo appearance late in the game of the iconic Sean Og O'hAilpin.
Cork and Jimmy Barry Murphy will be concerned that while the attack posted an impressive 3-24, the defence leaked a sizeable 2-17 and could have been more were it not for a lack of guile among the Wexford attack. They will not need reminding that more prolific attacking formations such as Tipperary Galway or Kilkenny would punish such defensive frailties and uncertainties while those counties defences will certainly not be as benevolent as the Wexford rearguard were on Saturday evening. Cork need to get the defensive formation in place as in each of the three outings to date, it has been subjected to change especially the important spine with three different full backs and centre half backs.
Wexford's reshaped side put on a gutsy display for a while but overall it fell well short of what is required to succeed at this level. However, Jimmy Barry Murphy and his selectors left Thurles with more than a little to chew on now that the big guns are on the radar.
Despite having ten points to spare at the end, Cork will be concerned at shooting some very bad wides, seven in total in the opening half. It was a very good day for full forward Luke O'Farrell who had a hand in all three Cork goals, scoring two and being fouled for the third from which goalkeeper Anthony Nash goaled from the resultant penalty.
Cork struggled to exert mastery in the midfield area where Diarmuid Lyng was Wexford's top performer on the day though Pa Cronin grew in stature and influence as the game progressed. New full back Damien Cahalane was troubled by Rory Jacob and the St. Finbarr's man on his debut was fortunate that the supply to the seasoned Wexford campaigner was at best erratic.
Wexford moved the experienced Jacob from his nominated corner forward berth to full forward at the start to test out the rookie full back and it was the Oulart the Ballagh man that produced the game's first score in the 3rd. minute. Patrick Horgan equalised for Cork three minutes later and after Conor Lehane and David Redmond had traded white flags, the early goal avalanche began. Luke O'Farrell won possession on the left and easily side stepped Matthew O'Hanlon to fire home from an acute angle. The cheering had scarcely died down when Wexford shocked Cork as blood substitute Shaun Murphy neatly picked out Diarmuid Lyng in an advanced position and he fired an unstoppable torpedo past Anthony Nash to the Cork net. Niall McCarthy for the Leesiders and a sweetly struck line ball for the Slaneysiders from Lyng had matters level by the midway point at 1-3 each.
Almost immediately, Luke O'Farrell doubled his goal tally, Patrick Horgan delivered the ball towards goal, Wexford custodian Eanna Martin hesitantly advanced and was about to field when the Midleton man nipped in to deflect to the net. Harry Kehoe quickly replied with a white flag before Wexford were hit with a cruel blow when referee Johnny Ryan adjudged that O'Farrell had been fouled in the small square and the resultant penalty was blasted to the net by Cork goalkeeper Anthony Nash. Minors from Rory Jacob, Harry Kehoe and Diarmuid Lyng from a line ball to a tidy effort for Cork from Lorcan McLoughlin helped keep the Model County within touching distance, 3-4 to 1-7 with half an hour played. O'Farrell and Horgan stretched he margin to five before Wexford staged a late rally that yielded four white flags through Jack Guiney (3) and Garrett Sinnott to a Niall McCarthy reply to leave Cork in front at the interval 3-7 to 1-11.
The early exchanges in the second half were close with the sides dividing four points. Anthony Nash with a long range free and Niall McCarthy when he caught the resulting puck out and returned it between the posts for Cork with Garrett Sinnott who was set up by the impressive Diarmuid Lyng and Jack Guiney replying for Wexford. By the mid-way point of the half Cork had strengthened their grip on the game and had moved into a 3-14 to 1-15 lead as Wexford began to show signs of a struggle to stay in touch with Pat Horgan (2), Conor Lehane, Paudie O'Sullivan and Niall McCarthy all finding the range for Cork while substitute Liam Og McGovern and Lyng kept Wexford in the frame but at a distance.
First Pa Cronin and Jack Guiney swapped points and then O'Farrell and Jacob before the flood gates opened and the Wexford challenge was finally strangled. Patrick Horgan (2) Paudie O'Sulli-van and substitute Cathal Naughton produced a quartet of points in as many minutes to put nine points between the sides before Garrett Sinnott showed that there was still fight in the Model County when he availed of poor defending to rifle home his team's second three pointer. It did not matter as Cork nonchalantly closed out the game with late points from substitute Jamie Coughlan (2), Pat Horgan and Pa Cronin to finish as comprehensive winners as the final score suggests.
Scorers; Cork: Luke O'Farrell 2-2, Patrick Horgan 0-7, 5f, Niall McCarthy 0-4, Anthony Nash 1-1, 1-0 pen 1f, Conor Lehane, Paudie O'Sullivan Pa Cronin, Jamie Coughlan 1f 0-2 each and Lorcan McLoughlin 0-1.
Wexford; Diarmuid Lyng 1-3, 2s, 1f, Jack Guiney 0-5, 2f, 1-65, Garrett Sinnott 1-2, Rory Jacob 0-3, Harry Kehoe 0-2, David Redmond, and Liam Og McGovern 0-1 each.
Cork; Anthony Nash; Shane O'Neill, Damien Cahalane, Brian Murphy; Tom Kenny, William Egan, Eoin Cadogan; Lorcan McLoughlin, Pa Cronin; Conor Lehane, Cian McCarthy, Niall McCarthy; Paudie O'Sullivan, Luke O'Farrell and Patrick Horgan (capt).
Subs: Darren Sweetnam for McLoughlin (49), Cathal Naughton for Lehane (59), Sean Og O'hAilpin for Egan (62), Jamie Coughlan for N. McCarthy (66) and Stephen Moylan for C. McCarthy (70).
Wexford; Eanna Martin; Eoin Moore, Matthew O'Hanlon, Keith Rossiter (capt); Richie Kehoe, Ciaran Kenny, Darren Stamp; David Redmond, Diarmuid Lyng; Jack Guiney, Garrett Sinnott, Harry Kehoe; Paul Morris, Eoin Quigley and Rory Jacob.
Subs; Liam Og McGovern for Kehoe (43), Shaun Murphy for Norris (61) and Stephen Banville for Quigley (67).
Referee: Johnny Ryan, Tipperary.