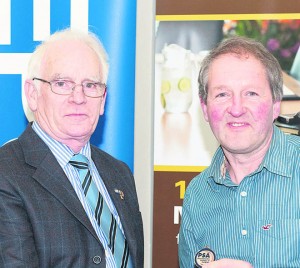 John Hooton of Mallow Camera Club has once again achieved international acclaim when he took two of the main awards at the Tallaght Photographic Society International Salon of Photographic Art. In the Colour Print Landscape section John took the Photographic Society of America P.S.A. silver medal for his print titled 'Sand Shape". The image was taken on Fermoyle Beach on the Dingle Peninsula. He also won a much coveted F.I.A.P. (International Federation of Photographic Art) Blue Badge Award for the most accepted images in the exhibition. Also, in the Colour Print Landscape section John won a P.S.A. Ribbon and a F.I.A.P. Ribbon.
This is another major achievement for John. All images can be seen on John's website www.john-hooton.com
As usual Mallow Camera Club meets every Monday night in Southside Community Centre and everyone is welcome to attend.