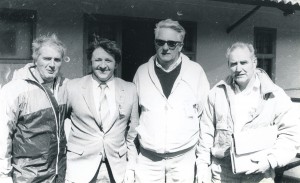 For the third time in the history of the organisation Limerick Community Games will host the National Community Games Annual General Meeting, in the Strand Hotel this weekend February 24th/25th/26th.
The Community Games idea first came to prominence in Walkins-town, Dublin, in 1967, when Joseph Connolly mobilised a handful of adults who then came together and formed a committee to deal with the problems of lack of leisure time activities for young people.
The message of Com-munity Games has since spread to the four corners of Ireland and is now one of the largest organ-isations in the country, promoting sport, social and cultural activities among young people in over 800 communities nationwide.
There is a special Community Games Supplement with today's edition of the Weekly Observer.