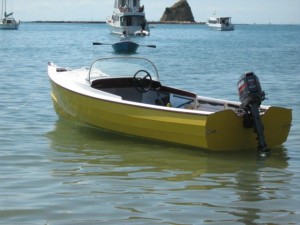 Filling a long identified gap in service provision in the estuary area, Foynes and District Search and Rescue Unit will be officially launched next Sunday, September 25th, as part of a family fun day which will showcase the fully equipped and highly trained voluntary organisation.
Promising fun, food and activities for all the family, Foynes and District Search and Rescue will be offic-ially launched at 3pm at Foynes Pier. As well as offering boat trips into the estuary, the group will showcase their investment of over €60,000 in a rescue boat, VHF radio and other high-tech and essential equipment which was funded with the support of the local community and grant aid of €26,680 from West Limerick Resources under the Rural Devel-opment Programme.
Foynes and District Search and Rescue was established in July 2009 and currently has 30 members with 12 active committee members continuing to spearhead the initiative which has seen a significant fund-raising drive undertaken to help meet the cost of securing the necessary equipment and training to establish the first inland search and rescue facility in Foynes.
Foynes is home to one of the biggest sailing clubs on the Estuary; however, up to now there has been no dedicated search and rescue organisation within a one hour call-out should an incident occur. Recognising this gap in essential local service provision, a group of local volunteers established Foynes and District Search and Rescue in July 2009, under the guidelines set out by Irish Water Safety and the Irish Coastguard.
Foynes and District Search and Rescue is currently working towards full accreditation with Irish Water Safety and with the Irish Coastguard, a process which takes a number of years. When fully operational, the group aims to cover an area of 20 miles of shoreline on the Shannon River. As part of their development the group have transformed the area near Foynes Swimming Pool into a base for the new service, revital-ising an unused area along the estuary and they would like to acknowledge the support of Foynes and District Community Coun-cil in achieving this. Offering an ideal site in terms of proximity to the estuary, from here the group will offer a unique and much needed service to the Foynes and estuary area, while also providing a back-up service for the other local SARs, all of whom are supportive of the venture.
Foynes and District Search and Rescue wish to extend an open invitation to those who have supported their development in any way, and also invite the public to come along and celebrate the official launch of this invaluable service for the Foynes and estuary area.