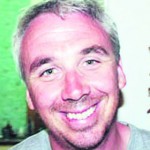 A Mallow man is taking part in a 5,400km motorbike ride across Australia to raise funds to combat childhood cancer. Seamus Flynn, 'Shamo' to his friends, comes originally from Townview, Mallow, and moved in 1997 to Australia where he now lives with his wife and two children.
An E&I supervisor by trade, working on construction projects across Australia, he is a keen motorcyclist and on 4th September left Perth with four other adventurers to motor to the Sunshine Coast in Queensland. The riders will cross two deserts and a lot of dusty backwaters before reaching Brisbane 17 days after leaving Perth.
For those who know their motorcycles, Shamo is riding a Yamaha Tenere 660. By the time you read this, he will be approaching the end of his 5,400km ride and hopefully all five will have raised a substantial sum of money in the fight against childhood cancers. Good on yer, Shamo!
If you would like to donate to the cause, go online and google 'Long way across ride against childhood cancer'.