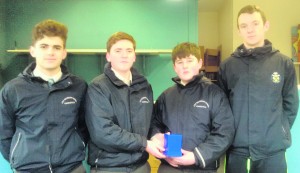 Box of Dreams is an innovative product to positively nurture mental health for children in preschool and early primary school years by giving young children the confidence to verbalise their emotions and problems to their parents. It is a token box that the child can keep at their bedside and every morning when they wake up, they put in one of the tokens based on their dream. They can either put in a happy token, a sad token or a confused token if the child forgets their dream. At the end of the week, the parent can check the box and record the child's dream pattern for the last week.
A booklet is also supplied with the product, to give parents advice about how to use this product, to offer advice on different dream patterns and offer guidelines to help overcome these bad dreams. Essentially, the product is aiming to give the child the confidence to talk about problems that they aren't confident to talk about. This gives a stronger connection between a parent and child and, in the future, the child will have the confidence to talk about problems or issues, such as bullying, that the child will encounter throughout their childhood.
Box of Dreams costs €15 and this will include the token box, 21 tokens and a booklet for parents. The product can be purchased through the school, Charleville CBS by contacting them through their website boxofdreams2016.wix.com/boxofdreams, through our facebook page: Box of Dreams, or by sending them an email: boxofdreams2016@gmail.com. This product has been developed by transition year students of Charleville CBS for the young enterprise programme.
The mini-company consists of Peter Hayes, Thomas Hehir, Cian Cotter, Tony Curtin, Peter Demjanovic, Christopher Kelleher, Darren Byrnes and Pavel Jurja.
They have already won the best Overall Company in the senior category at the North Cork Schools Enterprise Trade Fair on December 15th, 2015.
Many thanks to their sponsors Charleville Credit Union, Cavanaghs Charleville, Moloneys Jewellers, Lees Centra and Dick's SuperValu. Also a huge thanks to their teacher Mr. P. Carey and Mr. B. Magill.