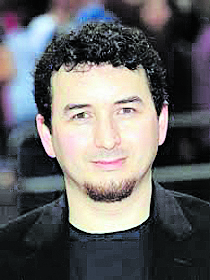 Castlemagner native and screenwriter Will Collins is no stranger to rubbing shoulders with the stars of Hollywood, but 2021 looks like being his most successful yet, as his script for the hit animated film 'Wolfwalkers' has been nominated for a Golden Globe and an Oscar. Wolfwalkers was also chosen as one of Time Magazine's ten best films of 2020. In 2015 his script for the film 'Song of the Sea' received a nomination in the best animated feature category at the Academy Awards, and this year he is hoping to get his hands on the golden statuette. 'Wolfwalkers' tells the story of a young apprentice hunter named Robyn and her father as they journey to Ireland to wipe out the last wolf pack, and its stars include Seán Bean, Tommy Tiernan and Jon Kenny. It is currently being shown on the Apple+ steaming service all over the world and is a huge success.
It has been a steep career trajectory for Will who completed an MA in screenwriting from NUI Galway and made his screenwriting debut with 'My Brothers' which was made in Cork in 2009. His next project is an adaptation of the best-selling graphic novel 'This Was Our Pact' by Ryan Andrews, which is being produced and acted in by Peter Dinklage of 'Game of Thrones' fame.
It looks like we'll be hearing a lot more about the Castlemagner native in the months and years to come!